Omnia allows you to export raw market data
With Pricewatch, you can export the entire raw market data. This way you can build your own historical database or load the data into other systems.
You can configure your Pricewatch export by navigating to Pricing > Pricewatch export.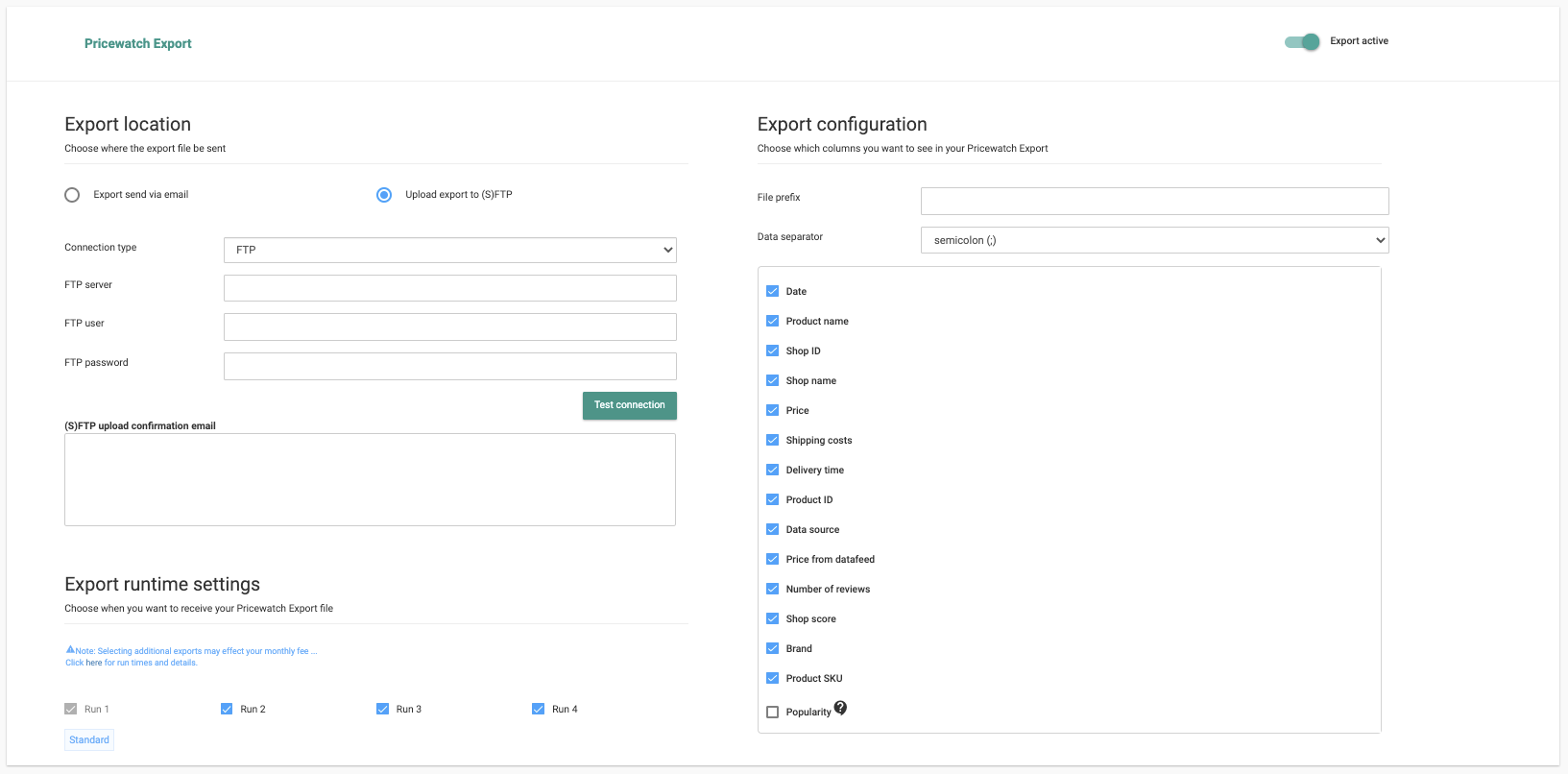 On the right side of the page, you can select which data points you want to include in the export. This article explains how to export the data via email or FTP.
The price update frequency is dependent on the data source(s) you use. To learn more about the timings of our processes, please refer to this article.
Note - Please note that for direct scraping price points we do not retrieve one consistent product name and can therefore not provide you the product name in the Pricewatch Export.