If you notice a difference between the margin in your ERP system and the margin in Omnia, don't worry! This is a completely normal result of two different ways of calculating margins.
Omnia calculates margins based on the marginal costs. The marginal costs include:
Purchase price
Logistical costs
Marketing costs
VAT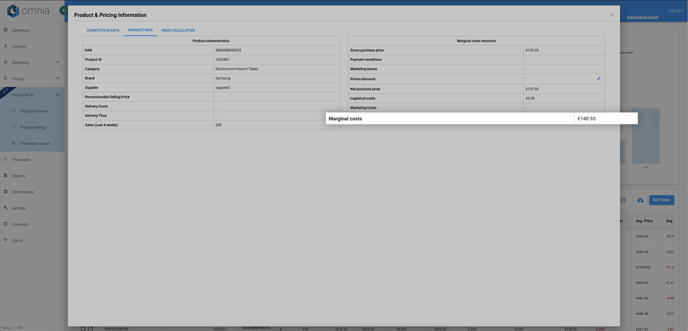 Want to see the marginal costs that Omnia uses? Go to the product and pricing information (see this article) and open the "Product info" tab.
If you don't see a difference in the margins, it may be the result of a recent change in your ERP system which isn't reflected in Omnia yet. After the next price run this should be solved.