Customizing the result overview by choosing relevant properties
By pressing the Edit Table button in the result overview page, you will see the edit table popup. In this popup, you can select all standard mapped fields to be shown in the table.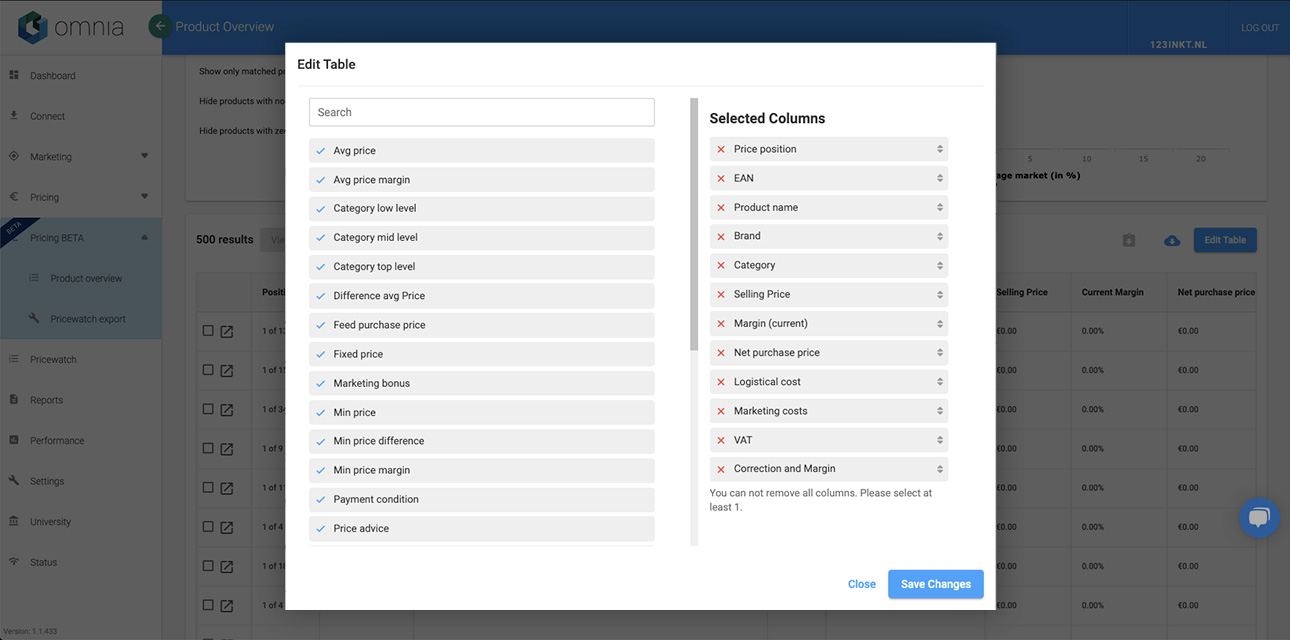 The edit table settings are stored in a cookie, which means that every user can have their own preferred settings.
These values are a combination of those data points provided to us by you and calculations performed by the Omnia engine based on those values and external inputs. Of course the more data the better, and the more data points mapped in the Connect part of Omnia, the richer the data in the Product Overview. The table can be downloaded as a CSV or as an Excel file.
Note - changing the table will also change the data you can download. If you edit the table then click "Download data," you will receive the data of the altered table.