We believe that Market Conditions can bring you great added-value in setting up your strategy. Therefore and in order to help you use this feature to its full potential, we came up with some scenarios that will hopefully inspire you to adopt them.
Let's assume that you are the Direct-to-Consumer (D2C) brand Sony, when pricing your assortment you usually match the highest price of key retail partners. In that way you keep a competitive price, but you do not undercut your partners.
However, when product prices drop over its lifecycle, it can happen that larger price gaps will appear between the different retailers. If you keep on following the highest price, you risk being completely outpriced for particular products. And eventually, having too much of a gap between your prices vs. your retailers. Market conditions lets you define this gap and act if the gap between the other retailers is getting too big.
Let's look at an example of Sony Bluetooth speakers.
You identified your key (tier 1) retailers as Mediamarkt, Amazon, BCC, and Bol.
Bol, MediaMarkt and BCC are all selling this Bluetooth speakers for between €70 and €85. Amazon is selling it at €120 . If you would follow the the highest price of these 4, you will also offer it at €125, which is clearly not a competitive price anymore. In this case you would like to follow the highest price of the other 3 retailers, which is €85 of Bol.
Market conditions allows you to add a condition that will activate another rule if multiple retailers are priced more than X% under your current price. For this particular case you could apply a rule that will take the 3rd price position if 3 out the key 4 retailers are priced more than 10% under my current price.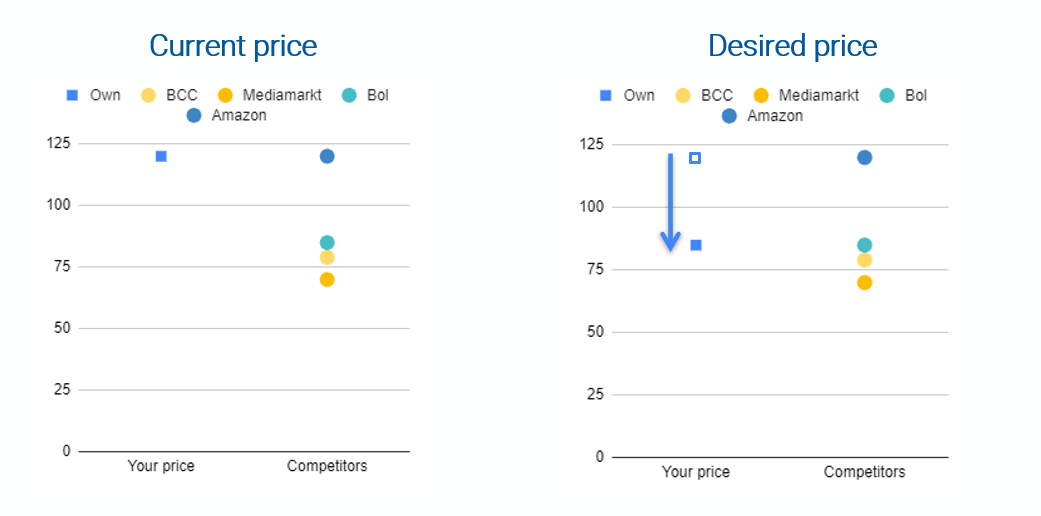 Now that we have visualized what our goal is, let's look at how to translate this into Omnia:
First step:
Create an action that would adjust your price to take the 3rd position in the market:

Second step:
As mentioned above, we will only apply this rule to the Sony brand products: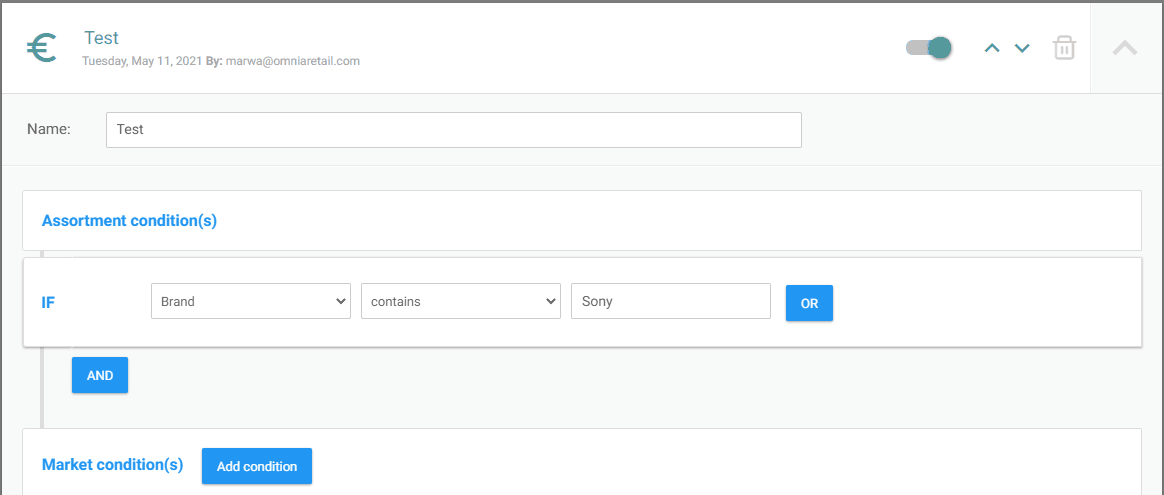 The next step is to add in the condition under which to apply the action. Below, you can see that the market condition says: 'In case at least 3 competitors in the market have a selling price lower than yours by 10%, then the condition holds true'

Third step:
Finally, let's add in our recently created action to the business rule: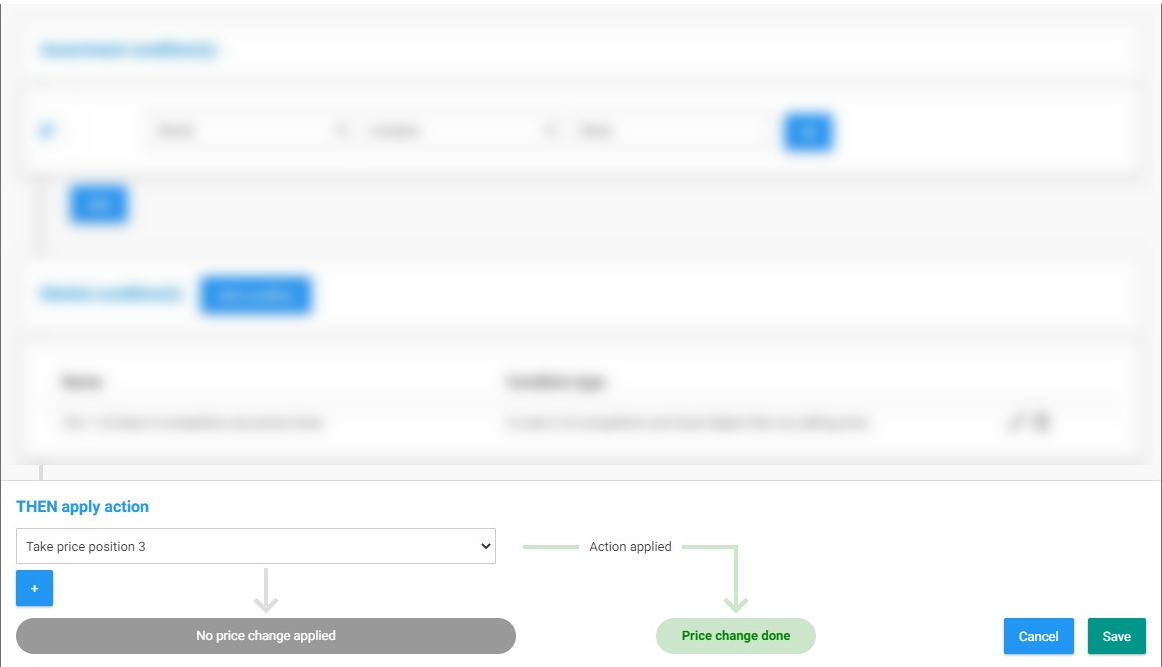 And voilà! You are now equipped with the necessary tools to keep an eye on the market and your brand's position in it. This strategy will also help you stay proactive in your pricing decisions with regards to the retailers selling your product. Don't forget to check our other examples of Market Conditions scenarios here.